Cameras roll on Chef In Your Ear
Comedian Greg Komorowski (pictured) is named host of the new HLP+Partners and Food Network Canada culinary competition series.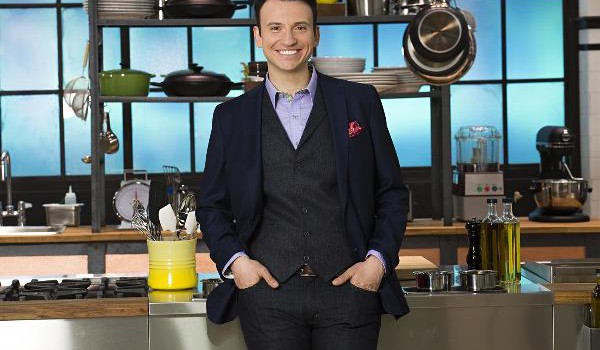 Production has begun in Toronto on Chef In Your Ear, a new culinary competition series from Toronto-based HLP+Partners and Food Network Canada.
The Shaw Media speciality also unveiled casting details for the new format on Monday, with comedian Greg Komorowski named host of the 26 x 30-minute series. The chef-competitors for the series are Jordan Andino of Harlow Sag Harbor, Devin Connell of Delica Kitchen, Craig Harding of Campagnol, Rob Rossi of Bestellen and Cory Vitiello of The Harbord Room.
In the series, the professional chefs are paired up with rookie chefs. The professional chefs must coach their rookies through cooking a restaurant-quality dish, but can only provide instructions via earpiece. The chefs are not allowed to step foot in the kitchen, and must rely on their coaching skills to get their rookie to create the best dish.
Chef In Your Ear is an original format created by Justin Scroggie and developed by Ricardo Larrivee, Daniel Gelfant, Henry Less, Lee Herberman, Scroggie and Food Network Canada.
HLP+Partners are producing the series in association with Food Network Canada, with Gelfant serving as series producer as well as executive producer along with Herberman and Less. LeAnne Armano is the co-series producer, and Angela Donald is supervising producer. The international distribution of the series is being handled by The Format People.