Coming Soon: Preggoland
Mongrel Media's Tom Alexander on theatrical distribution strategy for Jacob Tierney's Preggoland.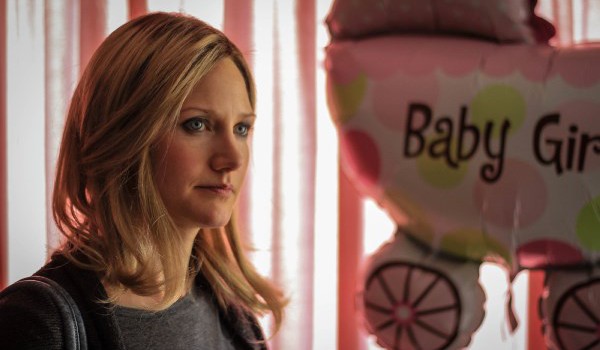 Coming Soon, an ongoing editorial feature from Playback, highlights the distribution strategies for soon-to-be released Canadian films. Here, we speak to Tom Alexander of Mongrel Media about the releasing strategy for Jacob Tierney's Preggoland.
The film: Preggoland is a comedy-drama that follows the story of Ruth, a 35-year-old women living at home and stuck in an adolescent state. However, her world gets turned upside down when she lies about being pregnant. The film stars Sonja Bennett (who also wrote the screenplay), Danny Trejo, Laura Harris, James Caan and Paul Campbell.
Production credits: Preggoland was produced by Dylan Collingwood and Kevin Eastwood, and executive produced by Robert Mitchell, Raymond Fortier and John Chui. Optic Nerve Films and Titlecard Pictures were the prodcos attached to the project. The film was directed by Jacob Tierney.
Distributor: Toronto-based Mongrel Media is handling the theatrical distribution of the film in Canada, as well as additional windows. The U.S. rights to the film are held by Gravitas Ventures, and Lightening Entertainment is handling international sales.
Theatrical: Preggoland opens on May 1 in Toronto, Montreal and Vancouver. The film will screen at the Cineplex theatre at Yonge-Dundas in Toronto, at the Forum in Montreal and the International Village Cineplex theatre in Vancouver. Preggoland will have a week-long run at the theatres with holdover potential. These particular theatres were chosen because they serve the slightly younger demo Preggoland is skewed towards, said Tom Alexander, director of theatrical releasing at Mongrel Media.
"More arthouse-driven theatres will cater to an audience that is a bit older. These theatres are centrally located in the downtown areas, are very accessible and they have been promoting the film. I think our target audience will seek them out there," Alexander told Playback Daily.
Following the runs at the first three theatres, the film will eventually open in every major city in Canada, Alexander said.
"When and where will depend on how they do in their opening weekend…then we will be better able to assess the timing and rollout strategy for the rest of the country," Alexander said.
Marketing: Mongrel Media has scheduled the Preggoland trailer to run before other Mongrel titles currently screening in theatres, Alexander said. The distributor has also been working with mommy bloggers and websites devoted to parenting to build buzz about the film ahead of its theatrical release. Mongrel has also partnered with Stokke, a manufacturer of high-end baby products such as strollers, cribs and carriers, to run a contest related to the film involving giveaways of some of their products. Stokke products are also featured in Preggoland.
Target audience: The primary target audience for Preggoland is women over the age of 25 who are thinking about becoming mothers or are already mothers and looking for a slightly edgier take on the parenting film, Alexander said.
"We see the audience of this film as similar to Bridesmaids. Obviously it doesn't have that studio-budget reach, but [Preggoland] is the same sort of humour and I think it's going to appeal to audiences in the same kind of way," Alexander said.
Additional windows: The film will be available on various VOD platforms, including iTunes, and DVD by late summer.
What makes the film unique: Alexander noted the film is a strong, clever comedy that has a fairly commercial appeal. He also said Preggoland has a particularly strong voice thanks to the writing of Bennett, and gives audiences a unique look at the struggles and expectations around motherhood. "It speaks in a humorous way to that dilemma and that conflict," he said.
Budget/financing: The low-budget film was supported financially by Telefilm Canada via its Canada Feature Film Fund, Mongrel Media, private equity and relevant tax credits. Preggoland was also developed via the Canadian Film Centre's Comedy Exchange Program.