Canadian TV leaders show alarm and gallows humour at panel
"We have a multi-billion dollar business that's in crisis and going down the tubes," Bell Media president Kevin Crull told Banff Industry Content Connect panel in Toronto.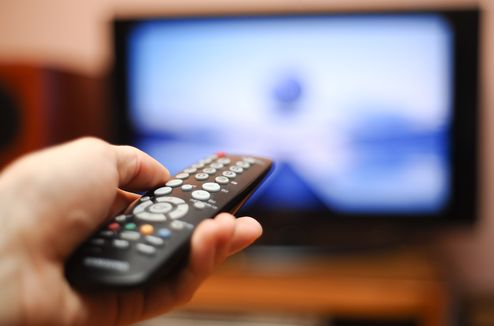 Entertainment One Television CEO John Morayniss, who moderated the leaders panel at the Banff Industry Content Connect conference on Thursday, framed the TV business debate in a familiar way: broadcasters continue to battle new digital players and more disruption is to come.
But paradoxically, he pointed out, the industry is in the golden age of TV.
"The best filmmakers, the best TV writers, showrunners, actors, producers – everyone is talking about TV, watching TV. The storytelling and characters are amazing," he said, cheering indie producers in the Royal York Hotel meeting room.
But it wasn't long before Canada's top broadcasters put a dampener on the party.
"We have a multi-billion dollar business that's in crisis and going down the tubes," Bell Media president Kevin Crull said, earning first prize for gloom for his sober assessment of his business.
What followed was more a glimpse at the current inner workings of relations between broadcasters and the CRTC commissioners during the Let's Talk TV process than the state of Canadian TV overall.
Shaw Media president Barb Williams echoed Crull's warning, noting industry disruption was happening just as the traditional protectionist underpinnings of the Canadian broadcast system were steadily falling away.
"As that is all crumbling at the same time that so much is changing, we've just lost our footing and I'm really concerned we won't find it fast enough and those other big players with all that scale will move in here," she said.
The culprit for all that disruption surprisingly wasn't Netflix Canada, the bête noir of industry leaders panels in recent years.
This time, the CRTC, whose recent Let's Talk TV decisions, with more to come on March 12, stood top of mind among the leaders.
"I will tell you, you've probably heard us on panels like this for many years whining about the regulatory environment. But it's so bad today that the end of our system as we know it is coming, the end is near," Bell Media's Crull said, as he urged the CRTC to assure a "functioning market" for broadcasters.
"Can we get a round of drinks for everyone in the house," Morayniss then interjected with gallows humour. "Get your shows sold immediately," he added.
"If you need broadband connectivity for your bunker, we're happy (to offer)," said David Purdy SVP of content at Rogers Communications, attempting to lift the gothic gloom.
Purdy then offered his own solution to avoid a "doomsday scenario."
"I don't think the Fortress Canada is going to work," he said, given technology has leap-frogged over broadcasters, leaving them to compete against an increasing array of over digital over-the-top players.
Purdy called instead for "co-opetition," a blend of cooperation and competition among Canadian cable and phone carriers, that too often when attempted is undermined by a shooting war over wireless rates.
"But I do think there's an opportunity for us to get together, reduce our costs, improve our ability to promote Canadian content and to help create a healthy system, sooner rather than later," he said.
- Image courtesy of Shutterstock