X Company recruits 800K viewers on CBC
The espionage drama from Temple Street Productions premiered Wednesday Feb. 18 on CBC.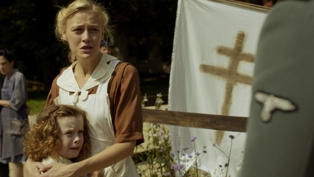 CBC's successful mid-season continued this week as its Stephanie Morgenstern and Mark Ellis-helmed drama X Company debuted to an average audience of 813,000 (2+, overnight) viewers.
The the WWII-set series, which follows a company of young recruits to a ultra-secret espionage organization, debuted Wednesday Feb. 18 on CBC at 9 p.m.
While not nearing the ratings heights achieved by mid-season predecessors such as miniseries The Book of Negroes, which debuted to 1.941 total viewers total (1.7 million overnight), or star-studded half-hour comedy Schitt's Creek, which earned 1.581 total viewers (1.4 million overnight), X Company's initial numbers (likely to increase on catch-up viewing) fall within the norm for a conventional drama on the public broadcaster. Police drama Cracked, for example, premiered to around 500,000 viewers in 2013, which increased to almost 800,000 when catch-up was factored in.
X Company, a Canada-Hungary coproduction, is produced by Toronto-based Temple Street Productions and Budapest-based Pioneer Stillking Films. It is executive produced by Ellis, Morgenstern, Ivan Schneeberg and David Fortier of Temple Street and Bill Haber of Ostar Productions. It stars Canadians Hugh Dillon, Evelyne Brochu, Connor Price and Dustin Milligan, as well as Brits Jack Laskey and Warren Brown.
Updated Feb. 20 to include comparison overnight ratings for Book of Negroes and Schitt's Creek