APTN readies rebrand
The broadcaster is in the early phases of a brand refresh, with an eye toward better connecting with a younger audience.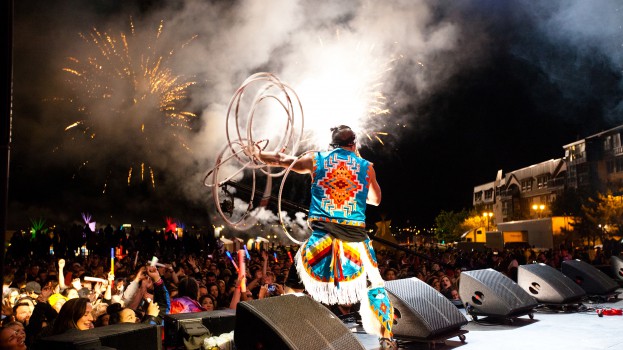 Aboriginal Peoples Television Network (APTN) is planning a refresh for its station for the fall of 2015 with an eye toward better connecting with a younger audience.
The company has hired Toronto design studio Loopmedia, which it worked with on an overhaul of its brand in 2008, to lead the project. The changes will begin to roll out this fall.
For the refresh, Lisa Squire, director of marketing, APTN, says Loop will examine the on-air look and feel for the mother brand, as well as its news programming, Aboriginal Day Live & Celebrations coverage, and its kids programming block on Saturdays and Sundays. The kids programming is commercial free but includes interstitials and branded block content. The network's logo will stay the same, Squire says.
While APTN is Canada's only independent aboriginal station, it targets a wide swathe of Canadians with its programming. So to prepare for any changes it held 28 focus groups across the country with both aboriginal and non-aboriginal groups, in French, English and Inuktitut.
"We wanted to know what their perceptions are of APTN, what their needs are and how we can ensure the visual language that represents our network continues to be in line with that," Squire says. "The feedback was that APTN should continue to be a voice for aboriginal people, continue to inform, educate and entertain through the programs we deliver.
"[We are working towards] getting better at reaching our young people," she adds. "Part of the goal will be to ensure that is taken into account."
APTN has also for the first time hired a company to handle ad sales, bringing on Toronto-based Airtime Television Sales in addition to its director of sales, to "better service our clients," says Lisa Squire, director of marketing, APTN.
- From Media in Canada