The Witch, How to Change the World win Sundance prizes
The doc How to Change the World (pictured) won two awards at this year's festival, while The Witch won a directing award.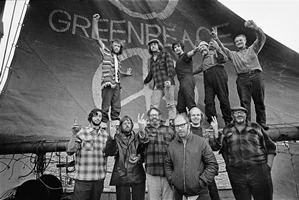 Two Canadian coproductions picked up prizes at the 2015 edition of the Sundance Film Festival, including a directing award for the U.S./Canada corpo The Witch.
Robert Eggers won the Directing Award: U.S. Dramatic for his work on The Witch, coproduced by Toronto's Scythia Films and New York-based Parts and Labor. The film had its world premiere at Sundance in the U.S. dramatic competition. Last week, The Witch was sold to A24 for a reported $1.5 million.
The documentary How to Change the World, a U.K.-Canada coproduction about the founding of Greenpeace, won the World Cinema Documentary Special Jury Award for editing, recognizing Jim Scott's work on the piece, and The Candescent Award. The Candescent Award is presented to social issues films that were supported during production by the Sundance Institute Documentary Film Program that also premiere during the Sundance Festival. How to Change the World is produced by London-based MET Film, Daniel Film, and Toronto-based Insight Productions. John Murray from Insight serves as supervising producer.
In other awards news, How to Train Your Dragon 2, from Canadian expat director, writer and producer Dean Deblois, won a number of prizes at the 42nd Annual Annie Awards held on Jan. 31, including the best animated feature prize. The film also won awards for achievement in directing an animated feature, outstanding achievement in music in an animated feature, outstanding achievement in storyboarding in an animated feature, achievement in character animation in a feature and outstanding achievement in editorial for an animated feature.