Lisa Gabriele, Mike Armitage bolster Proper TV development
The former Dragons' Den producers board the Toronto-based TV producer's development team. (Pictured: Gabriele, left, and Armitage, right.)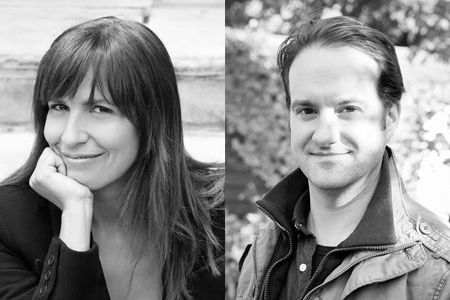 Proper Television has broadened its development team by hiring veteran producer Lisa Gabriele as director of development.
Mike Armitage, former head of production at Antica Productions, also boards Proper as development producer.
Gabriele produced CBC's Dragons' Den, ghost wrote books for Dragons' Kevin O'Leary and Jim Treliving and most recently produced Proper's MasterChef Canada: A Holiday Special for CTV.
Gabriele, writing as L. Marie Adeline, also penned the campy S.E.C.R.E.T. erotica novel series.
Armitage also produced Dragons' Den and helped create other CBC shows like Canada's Next Great Prime Minister and The Big Decision.
He also co-created Newshounds, a national news quiz show on CBC Radio One.
The new development hires were unveiled by Guy O'Sullivan, president of Proper Television.