Rodeo FX expands stateside for feature biz
Rodeo VP Jordan Soles (pictured) discusses the company's recent acquisition and why it makes sense to have a presence in L.A.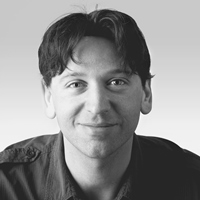 Montreal VFX studio Rodeo FX has opened up an office in Los Angeles following its acquisition of Hatch FX, in an effort to better position itself to pick up preproduction work on big Hollywood projects.
"If you want to be involved in a movie well before the movie being greenlit, you're going to need to be a lot closer to the studios, directors and all the people that are in that development process," Jordan Soles, VP of technology and development at Rodeo FX, told Playback Daily.
As part of the acquisition deal, Hatch FX's Deak Ferrand and Cherly Bainum join Rodeo FX and will lead the studio's Los Angeles team. Ferrand will serve as art director, and Bainum – a long-time executive producer – will focus on business development and continue to act as an executive producer.
The duo's existing relationships in L.A. can help Rodeo get involved in more feature films at an earlier stage and provide the concept artwork that is needed in the development process, Soles explained.
"Their names alone helps us quite a bit," said Soles of Bainum and Ferrand. "Add to that they are just closer to the studio, and that in a pinch we could even send artists from Montreal down to L.A. to beef up their team."
Ferrand and Bainum worked with Rodeo FX on several of the studio's larger projects in the past, Soles said, with Bainum even spending time in the Rodeo's Montreal office to work with artists. Currently only Ferrand, Bainum and one other matte painting artist are based in the L.A. office, but the location could staff up depending on workload, Soles said.
Rodeo FX also has studios in Montreal and Quebec City, employing about 200 artists between the two locations. Productions the company has done visual effects work for include Birdman, Lucy, Edge of Tomorrow, 22 Jump Street and Game of Thrones, for which it won an Emmy in 2014.