Telefilm/CFC comedy boot camp unveils 4 new projects
Scripts by directors Sudz Sutherland, Robert Cuffley and Jason James are among the latest projects for the Telefilm Canada Feature Comedy Exchange.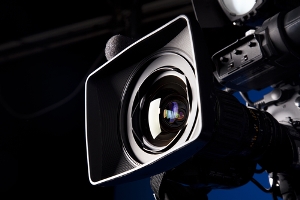 A KKK member, a Black nationalist and a Jewish gun-runner walk into a Caribbean bar?
Okay, it's no joke, and more the stuff of comedy as writer/director Sudz Sutherland and writer/producer Jennifer Holness bring their latest movie script, Operation Red Dog, to the Telefilm Canada feature comedy exchange to get into shape for packaging and possible production.
Their movie project about a young journalist who stumbles on a bumbling group of Klan members, Black nationalists and a Jewish gunrunner plotting to steal a Caribbean island is one of four set for the sixth installment of the comedy film boot camp.
The film accelerator from the Canadian Film Centre, Telefilm Canada and the Just For Laughs festival will also mentor Chokeslam, from writer/director Robert Cuffley, writer Jason Long and producer Carolyn McMaster.
The comedy features a mild-mannered deli clerk getting a second chance to woo his high school sweetheart, a female pro wrestler returning for their 10-year reunion.
And writer/producer Thomas Michael, writer Paolo Mancini and producer Barbara Shrier are bringing Out Late, about a macho Italian widower who starts dating an openly gay man getting pushed back into the closet by his children and friends.
And the feature comedy exchange will also mentor The Mother Outlaws, a road trip movie about a middle-aged odd couple of empty nest moms out to break up the wedding of their respective son and daughter. That project comes from producer/director Jason James and writer Garfield Lindsay Miller.
Past projects to come through the Telefilm Canada feature comedy exchange includes Jacob Tierney's Preggoland, written by Sonja Bennett, Big News from Grand Rock, from director Daniel Perlmutter and Jason James' That Burning Feeling.
- Camera photo courtesy of Shutterstock