Deals: IndieCan, The Badge, Project Latte
IndieCan takes the Canadian rights to Tru Love and other sales and distribution news from the weekend.
IndieCan Entertainment
IndieCan Entertainment has acquired the Canadian rights to the drama Tru Love, from filmmakers Kate Johnston and Shauna MacDonald. The film is currently slated for a Jan. 23, 2015 release in Canada, and will follow with a VOD and DVD release in spring 2015. Tru Love was executive produced by Chris Agoston. MacDonald, Johnston and Chris Luckhardt served as producers on the project. Matthew Gorman, Jessica Adams and Vanessa Chiara coproduced the film.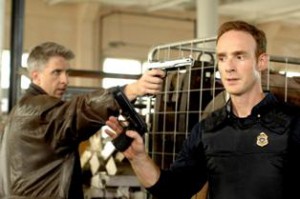 The Badge
Shoreline Entertainment has picked up the international sales rights to The Badge, a feature-length crime drama from Montreal producers Soner Rock Films Productions and Maximus Pictures. Shoreline Entertainment is representing the film at the American Film Market, and will also bring it to the Dubai Film Market, the Sundance Film Festival, MIPCOM and other markets throughout the next year. The Badge was directed by Joseph Antoine Clavet and is produced by Daniel Roy and Maxime Laferriere. The film was shot in and around Montreal.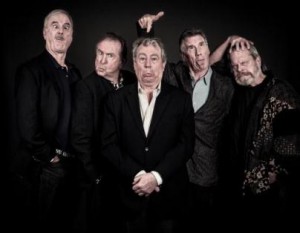 Project Latte
Bell Media has picked up the exclusive rights to all episodes of Monty Python's Flying Circus for its soon-to-be launched subscription on-demand service, which is currently called Project Latte. In addition to the episodes from Monty Python's Flying Circus, the deal between Bell and Eagle Rock Entertainment will see more than 25 additional hours of Monty Python-related programming available on Project Latte, including documentaries, specials and live performances. Project Latte will also include currently undisclosed fan-favourite content that will only be available on the service.
Image: Tru Love, via YouTube