Jordan Canning's We Were Wolves gets distribution
VSC picked up the releasing rights to the indie after the world premiere in Toronto.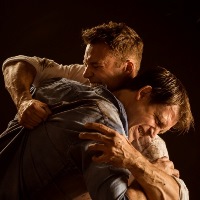 Following its debut at the Toronto International Film Festival, Jordan Canning's We Were Wolves has secured North American distribution with Toronto-based Video Services Corp.
Repped by Marina Cordoni Entertainment, the film is set for a 2015 theatrical release.
VSC also plans VOD and other ancillary releases for the film about two estranged brothers hashing out their grievances at the family cottage following the death of their father.
We Were Wolves stars Peter Mooney (Rookie Blue) and Steve Cochrane.
The film was written by Cochrane and Canning, who also serve as co-producers. We Were Wolves is executive produced by Jay Firestone, Stratford Canning, Sam Pryse-Phillips, Peter Mooney and First Love Films.
In other MCE news, the company last week signed a deal to represent Christian Sparkes' Cast No Shadows, which recently took home the Best Feature prize from the Atlantic Film Festival.