Nancy Grant wins CMPA Producer's Award
The Metafilms producer, who has two films at TIFF this year, takes home the $10,000 prize. (Video interview.)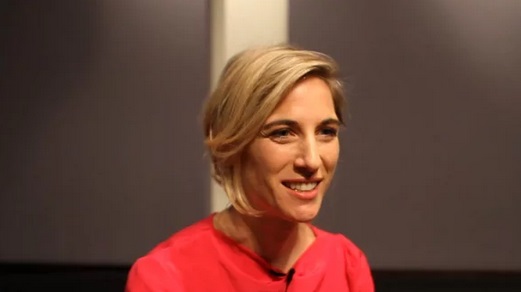 She may still be relatively new to the game, but Nancy Grant is quickly making her mark on Canadian film.
The Montreal-based Metafilms producer has been awarded the 2014 CMPA Feature Film Producer's Award, a $10,000 prize handed out at a ceremony Thursday.
Selected out of a shortlist of five finalists, the annual prize is selected by a jury of industry peers that this year included last year's winner Jennifer Jonas, president, New Real Films and Landmark Films COO and partner Neil Campbell, True West Films president Elizabeth Yake, actor Karine Vanasse  and Seville Films president Patrick Roy.
The prize kicks of a TIFF that sees Grant here with two films: Xavier Dolan's Mommy and the unconventional romance Félix and Meira.
Here, Grant shares her experiences working on Mommy, which debuted at Cannes to critical acclaim and a special jury prize, what attracts her to a project and what it means to take home the peer-selected CMPA prize.