Molly Thomason boards Owl River Runners in lead role
The winner of the New Brunswick leg of Avi Federgreen's $10,000 feature film challenge has started the cameras rolling.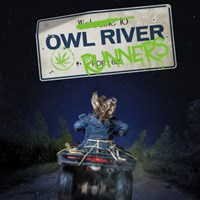 The Owl River Runners coming-of-age indie film has found its leading lady.
Molly Thomason has been cast as Jamie in the New Brunswick movie shoot, a young woman who joyrides on the back-roads of Owl River while fortunes in the local town sink.
Told to go to college or stay out of trouble, Jaime decides she cannot know where to go until she knows where she came from.
Thomason is an award-winning musician and her mother, Shelly, plays Jim Lahey's wife on the Trailer Park Boys.
The ensemble cast includes John McNutt, Josh Linton, Ariana Marquis, Clayton Thompson, Xavier Gould, Ryan Barton and Tracey Brown.
Owl River Runners won the New Brunswick leg of Avi Federgreen's IndieCan10K Feature Film Challenge, and is directed by Danny Thebeau and written by Chris Fulton.
The indie is shooting in Hampton, N.B. through Aug. 24.
Elaine Shannon is producing, with Federgreen of Indiecan Entertainment and Gia Milani and Tony Whalen of Shore Road Pictures executive producing.
Because $10,000 doesn't go far in filmmaking, Milani and Whalen are mentoring Thebeau and the creative team, and the film shoot has Equifilm providing camera, grip and lighting equipment.
Insurmountable Sounds and Cinematick provide sound and video post-production services.