Hunter's Moon turns to new tech
Why director Matt Campagna (pictured) is shooting his latest feature film on a consumer-grade Sony camera.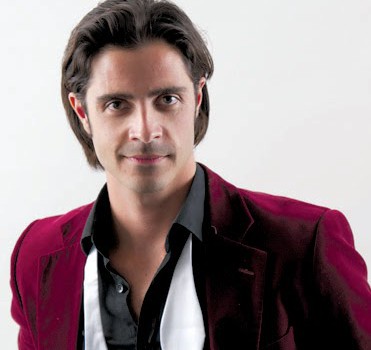 Director Matt Campagna is no stranger to shooting on very small budgets.
Known for his micro-budget prowess – he shot his first feature Six Reasons Why on a $12,000 budget – Campagna is taking just as serious approach to managing cost while creating high-impact imagery with his newest project, Hunter's Moon.
Although the film's $1 million budget blows Six Reasons' out of the water, Campagna and his producer Nic Izzi are turning to a new piece of camera tech in order to make the most of the film's still admittedly modest budget.
As production starts this week in Milton, ON, Campagna is using the new Sony a7s, a consumer-grade camera about the size of a regular point-and-shoot. It can mimic what the human eye sees and takes in a lot more natural light than other cameras, said Izzi, a producer on the film with prodco Men of Characters. The 4K, full-frame camera's capabilities mean the production can save significant money on lighting, while still shooting a film that can be screened in a theatrical environment.
"It's a totally consumer camera, but it has total professional capabilities where you can attach all kinds of lenses to it. It's so small…it can even be a helmet cam, and you can blow it up to theatre size again and see that magnificent picture," Izzi told Playback Daily. "That's really what we're chasing – we're on such a low budget, and we really want to capture something where you are right in the moment."
For example, the team plans to mount the camera onto a drone to take aerial shots for the production. According to a release on the film, it will be the first production in Canada shot on the camera.
The Hunter's Moon shoot is expected to last for about 15 days. The film follows the story of a billionaire who goes out of control at the launch party for his werewolf-themed mobile game. The cast for the film includes Holly Deveaux (Hemlock Grove, Spun Out), Katie Boland (Reign), Steven Morana, Art Hindle (Invasion of the Body Snatchers) and Ari Millen (Orphan Black).
David Stuart serves as director of photography on the project.