Tales From the Organ Trade to vie for Grierson Trust award
The nomination continues Ric Esther Bienstock's fruitful awards season for the documentary about the shadowy world of black market organ trafficking.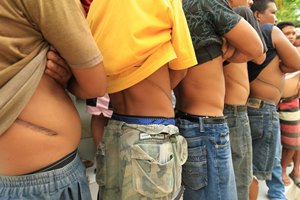 Ric Esther Bienstock's Tales From the Organ Trade has been short-listed for The Grierson Trust's 2014 British Documentary Awards.
The nod from The Grierson Trust's annual awards follows the Canadian documentary also competing for an Emmy in two categories at the 35th Annual News & Documentary Emmy Awards.
The film about the shadowy world of black market organ trafficking also earlier earned a prestigious Edward R. Murrow Award.
The film from Associated Producers for Global Television, Canal D and HBO in the U.S. will now compete in the British kudosfest in the best documentary on current affairs category against a host of BBC and Channel Four films.
These include Anna Hall's The Hunt for Britain's Sex Gangs and James Jones' North Korea: Life Inside the Secret State.
Tales From The Organ Trade debuted at the Raindance Film Festival in London, making it eligible for the British documentary awards.
The Canadian film has also screened at over 40 film festivals worldwide, and earned the Amnesty International Award from the Human Rights Film Festival of San Sebastian Spain and a nomination for a Realscreen Award.
The Grierson Trust awards ceremony will take in London on November 3.