Quebec filmmakers enter SODEC-Montreal Film Fest fray
The province's leading directors and producers respond to an incendiary letter by Montreal World Film Festival festival VP Daniele Cauchard against SODEC head Monique Simard that was published in La Presse on Monday.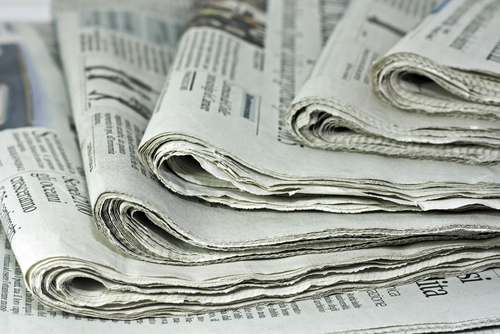 Major Quebec filmmakers have denounced a letter published this week in Montreal's La Presse in which outgoing Montreal World Film Festival VP Daniele Cauchard levelled harsh accusations against SODEC president and CEO Monique Simard.
"Without interfering in the working relationship between the Montreal World Film Festival and various funding cultural organizations, we want to stand up against personal attacks made by Daniele Cauchard vis-à-vis the president and CEO of the SODEC, Monique Simard in a public letter of 15 July," a consortium of directors and producers led by Luc Dery, Philippe Falardeau, Roger Frappier, Kim Nguyen and Andre Rouleau wrote in a joint statement.
The filmmakers, which include Manon Briand, Guy Edoin, Lyse Lafontaine and Kim McGraw, went on to "stress the excellent work and management of Monique Simard as head of SODEC" in their statement.
Long-time Montreal festival communications head Henry Welsh also resigned Monday afternoon after a letter by Cauchard, festival founder Serge Losique's long-time right hand woman, was printed in the La Presse newspaper.
In the letter, Cauchard alleged Simard had used "public funds for her personal vendetta" against the festival, now in its 38th year.
The public fight follows SODEC, Quebec's film financier, Telefilm Canada, the city of Montreal and other key funders choosing not to help subsidize the Montreal festival during its upcoming 2014 edition.
The departing spokesman told Playback Daily that he had not been forewarned about the publication of the letter in La Presse, and would have not recommended that the letter use such forceful wording or be made public.
Responding in La Presse, Simard insisted Cauchard's personal attack was defamatory and aimed to "intimidate and terrorize people who criticize the FFM. This is what happens when you have the courage to tell the truth."
The public tussle between Cauchard and Simard echoes a 2005 crisis for the Montreal festival that saw Telefilm and SODEC similarly withdraw subsidies, and at the time divert support to an ill-fated New Montreal FilmFest.
Cauchard earlier this year announced that the 2014 edition of the Montreal World Film Festival will be the last she programs.
Image via Shutterstock