Cameras roll on Alain Desrochers' ESC in Sudbury
The Molly Parker-starrer will be released in Canada by Suki Releasing. (Parker pictured)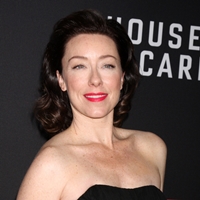 The cameras are rolling in Sudbury, ON on Alain Desrochers' ESC, from indie producer Suki Films.
The indie film stars Molly Parker, Nick Krause, Juliette Gosselin, Jordyn Negri, Daniel DiVenere and Cassidy Marlene Jaggard, while John McAfee provides voice narration.
Robert Higden wrote the screenplay for ESC, which portrays Darwin (Krause) as a young man living the technologically cloistered life of the future and forced out into the real world to discover truths about that world and his life.
The film has financing from the Northern Ontario Heritage Fund for shooting in Sudbury, Impact Future Media, Telefilm Canada, The Harold Greenberg Fund, the OMDC, TMN and Super Ecran.
Kimberley Berlin, Susan Schneir, Jason Jallet and Benjamin Paquette are  producing.
Francois Garcia, Walter Klymkiw and Higden are executive producing.
Suki Releasing will release ESC in Canada, while Kathy Morgan International will handle sales to the rest of the world.
- Molly Parker image courtesy of Shutterstock