Changing channels: Playback's Summer 2014 issue
Playback's new issue pulls the pin with a new format and design and fresh content.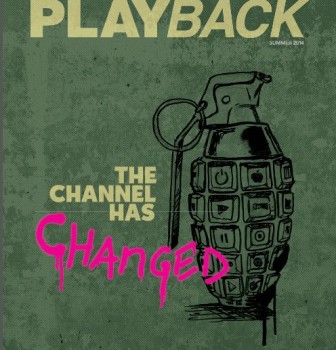 It's not exactly business as usual in TV these days.
That's why we decided to be bold with our newly redesigned issue and put on the cover what everything is thinking: it's an explosive time to be working in content.
From platform disruption to the changing economics of the business, the traditional way of doing business in the television industry is changing faster than companies can keep up. And that is affecting everything: industry consolidation, programming decisions, labour negotiations and even academic planning.
Over the next few weeks, we'll roll out content from our print issue for our online subscribers and shed light on some of the new business strategies producers and broadcasters are using to keep up as the media world changes at a rapid-fire pace.
And keep an eye out for our always-popular Indie List, a tribute to Global TV's 40th birthday and a haunting Back Page.
As articles are available, the links will be posted here.
View the entire magazine as a PDF here.