Bell Fund invested over $16.5M in 2013: report
The fund awarded grants to a record-breaking 188 projects in 2013, according to its annual report.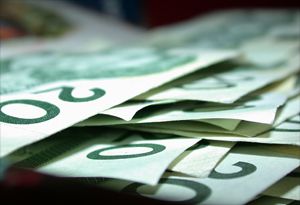 The Bell Fund invested just over $16.5 million in a record-breaking 188 television cross-platform and digital media projects, according to an annual report released by the fund this week.
Of that funding, $14.8 million was invested in 87 interactive digital media projects, three performance accelerator projects and 51 television programs associated with digital media projects.
Some of the television series and digital projects to receive financing through the fund's production program in 2013 include Insight Productions' Big Brother Canada 2 and its cross-platform project to enhance fan engagement from Secret Location, and marblemedia's Hi Opie! and Hi Opie! Come Along from marblemedia interactive inc.
In 2013, the Bell Fund also launched the low budget production program supporting digital media projects with a maximum budget of $100,000. The digital media projects must be associated with a television program licensed to a Canadian broadcaster.
That program awarded just over $3.4 million in grants to 53 projects in 2013, including Santa Quest from Tell Tale Productions Inc. and its accompanying mobile game, and digital platform enhancements for Super Channel/CineCoup Media's Wolf Cop, OUT TV/MKW Productions' The Face of Furry Creek – Season 2 and Thunderbird Films' Some Assembly Required.
On the development side, the Bell Fund dedicated $1.6 million to the development of 10 interactive digital media projects, and the development of 13 television projects. Some of the television projects to receive financing from the Bell Fund in 2013 include Copperheart Productions's Darknet and Radical Sheep's Fangbone.
The Bell Fund also granted $141,500 in 2013 towards 24 professional development programs, including conferences, workshops, research and promotion.