Getting a grip on transmedia: Playback's spring 2014 issue
Our spring issue is packed to the pixels with profiles and features on the digital media landscape in Canada today.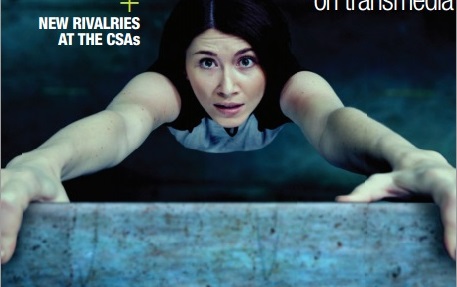 Transmedia, and its alter-ego, multi-platform, is one of the most divisive topics in the Canadian screen industry. Everyone agrees it's a necessary part of the media ecosystem, but rarely does anyone agree on how it fits in the business plans of producers or media companies, who should pay for it and what makes audiences care.
We enter the fray with our latest print issue, which features a transmedia theme throughout, capped with a tribute to the Academy of Cinema and Television and its 65 years of hosting awards for Canadian screen achievements.
From our exit interview with departing NFB head Tom Perlmutter to our deep dive on the business of transmedia – plus our cover story on Smokebomb Entertainment's State of Syn – we take a look at the issues, trends and content driving the multi-media industry in Canada.
Stories from the issue will be rolling out over the next two weeks, with new content in each Daily.
As this issue debuts, we're also looking ahead to our next issue, which will be distributed at the Banff World Media Festival in June. It will feature the annual Indie List, so get your calculators ready to start tallying up all your production business for 2013. We'll be posting the survey March 1.
Best regards,
The Playback editorial team
Stories posted online: