It's official: BCE to appeal to feds to acquire Astral Media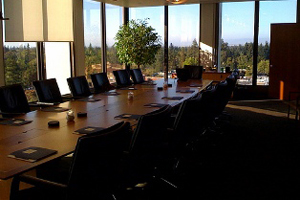 BCE on Friday made it official: the phone giant will seek approval for its Astral Media takeover by going over the heads of the CRTC with an appeal to the federal cabinet.
BCE over the weekend will polish a formal request to be handed to the feds on Monday.
The appeal will seek a policy direction to the CRTC under section 7 of the Broadcasting Act that requires the regulator to follow "in-place policies when reviewing change of control transactions in broadcasting."
BCE contends the CRTC relied on 1970s and 1980s policy positions when rejecting its $3.38 billion takeover of Astral Media as part of a surprise decision handed down on Thursday.
"The Broadcasting Act explicitly empowers the cabinet to issue directions to the CRTC on broad policy matters," said Mirko Bibic, Bell's chief legal and regulatory officer.
"A commission that relies on a 35-year-old working paper to justify rejecting outright the Astral deal, rather than its own policy established in 2008, clearly needs guidance on the broadest of policy matters," he added, citing the CRTC's 2008 Diversity of Voices regulatory policy as more relevant to weighing the transaction.
BCE is betting it can resubmit the Astral Media takeover application for approval by the CRTC after the federal cabinet directs the regulator to follow the 2008 Diversity of Voices regulatory policy.
Related: CRTC denies Bell Canada takeover of Astral Media, "Shocked" Bell Canada slams CRTC rejection of Astral deal, Five things we learned from CRTC denying BCE's Astral takeover, Industry calls CRTC Bell-Astral decision"well-reasoned", "courageous, CRTC defends shock BCE-Astral Media decision
Tags: Astral Media, BCE, Bell Canada, Bell-Astral takeover

The definitive CDN broadcast and production resource.
Over 5,000 company listings!