Study: Canadian film distributors urge new release strategies
Canadian broadcasters with VOD services have a role to play in increasing the visibility of domestically-made films, said the Canadian Association of Film Distributors and Exporters in a trend report.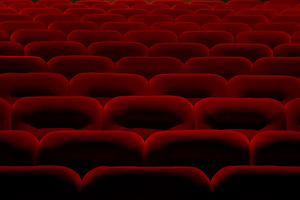 Domestic indie film distributors have called for industry-wide collaboration to experiment with new release strategies of Canadian films.
"The extent to which Canadian broadcasters can help increase the exhibition of Canadian films on the Canadian broadcasting system, this will help increase the visibility of Canadian films overall," the Canadian Association of Film Distributors and Exporters argued in a trend report on Canadian film released last Thursday.
"Greater focus should be placed by producers, distributors, funders and others on understanding the audiences for Canadian films which would enhance the promotion and marketing of Canadian films," the distribution study, prepared by Maria De Rosa of Communications MDR for the association, added.
The focus on broadcasters and content carriers beyond the local multiplex is deliberate.
The study found English-language feature films supported by the Canadian Feature Film Fund do their best business in the domestic home video market, which accounted for 39% of all sales for the English-language market in 2011, while the TV market, including pay TV, conventional and specialty combined sales contributed another 38% of all revenue.
That contrasts with Quebec, where the theatrical market for French language film was the most important as it represented 47% of all sales in 2011, with TV and home entertainment far behind.
So the association urged broadcasters with VOD services to do more to acquire, promote and offer Canadian film for their customers.
"Revenues from VOD have now become a critical source of income for Canadian feature films and can represent more than one-third of the revenue from all broadcast sources," the distribution study stated.
Photo: atomicjeep, Flickr Creative Commons