Motion Picture Video to reunite – for a night
Former co-owner Bob Sher recalls the birth of the company, whose former employees will meet up at their old stomping grounds at 189 Church St. in Toronto on Sept. 29.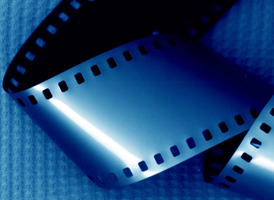 The former employees of Motion Picture Video, the Toronto-based editing house that closed its doors in 1996 – a company that many in the industry would remember as revolutionizing film and video editing workflows in the city – are reuniting, for a night.
This Saturday, Sept. 29, the industry professionals that worked with Bob Sher at MPV will get together at their old stomping grounds at 189 Church Street (now the NOW Magazine head offices).
MPV opened in 1977, but the idea started brewing with Sher in 1975.
Having returned to Toronto after a three-year stint working with Image Transform in Hollywood, Sher was working as a freelance producer when Image Transform again hired him on sell the Image Transform system to European companies.
While in Malters, Switzerland at a European Broadcast Union event at which various companies were introducing their new tech and equipment, U.K. company Rank Precision Industries introduced its new telecine hardware, the flying spot scanner.
"I took one look at that machine and I thought, 'This is going to revolutionize telecine work,'" Sher recalls.
He told the company to put in a purchase order for the machine. But upon his return to Toronto, he found out that one of the company's engineers was less than enthused that he, a marketing guy, had put in a PO for tech.
So Sher went out looking for investors, to form a post-production company based on the machine – and this would be the start of what became MPV.
After six months of talking to various production companies, who, as competitors, were reluctant to share ownership in the venture, he met Rickie Magder, with whom he formed MPV.
Sher credits the two people who joined him shortly after – Jack Sinclair (son of Canadian journalist Gordon Sinclair) and Dave Pierdon – with MPV's early success.
And with the FSS machine, and a newly acquired Cintel machine on site, they could dump 35mm film to tape, no longer having to run 16mm film over telecine chains and having the film get scratched or dirty.
"The look of TV commercial ads changed drastically because of that," Sher tells Playback.
And they followed this up with the first automated computerized video editing system, developed by Sinclair and Pierdon, an engineer who sought software programmers to build the system.
"[The system] launched the city beyond years ahead of anybody in North America," Sher recalls. "We were able to actually launch Toronto into an avant garde – it got to the point that we were getting calls from New York and L.A. asking how we did it."
Sher also hired on American film editor based in Toronto Arden Rynew as part of his goal to bridge the gap he said existed at the time between the film and video communities.
The company worked mostly on commercial videos and 1987-1988 animated series Captain Power, before Sher departed MPV in 1993.
Other than the slew of new hardware that paved the way for innovative post-pro techniques in the city, Sher also remembers the company as a place that employed a tight-knit group; that kept a steady roster of clients – despite his hardline no-discount policy; and recalls many moments of the staff showing various levels of creative brilliance.
"[I tried to] make the environment which [editors] came into as pleasant as possible. It wasn't going to be a mystique and that sort of nonsense," he says.
"As the father of the family, I always felt we were doing everything right, obviously. I'm sure we made some things wrong, but you never admit to that. You give birth to a child, and that child looks beautiful to you, no matter how ugly it gets," Sher laughs.
The MPV reunion will take place Saturday Sept. 29 at 7 p.m. at the NOW Lounge at 189 Church Street.