Bradley upped to VP sales at NBCUniversal TV Canada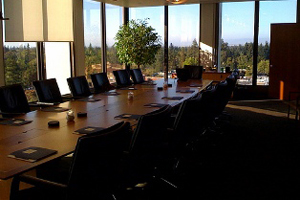 Wanda Bradley has been promoted to VP sales, NBCUniversal Television Canada, it was announced by exec VP and general manager Ron Suter Thursday.
Based in Toronto, Bradley will be responsible for licensing of scripted, non-scripted, sports, news and theatrical product across multiple platforms to customers in English- and French-speaking Canada.
She will also spearhead the annual cultural spending budget as part of the company's five-year commitment to Heritage Canada.
Bradley joined Universal in 1998, where she previously held the roles of executive administrator and sales operations manager. Most recently, she served as director of sales at NBCUniversal Television Canada.
Tags: NBCUniversal, NBCUniversal Television Canada, Ron Suter, Wanda Bradley

The definitive CDN broadcast and production resource.
Over 5,000 company listings!