Lionsgate expands Latin America distribution through joint venture
The Canadian mini-studio has extended its long-standing partnership with IDC, a joint venture between Summit Entertainment and NuVision.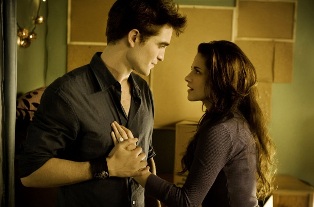 Lionsgate's Summit Entertainment has expanded a long-standing partnership with IDC to include the distribution of Lionsgate's titles in Latin America.
IDC, a joint venture between Summit and NuVision founder Pedro Rodriguez was first hammered out in 2005. Lionsgate took over Summit at the start of this year.
The new agreement sees Lionsgate International Television handling the sale of TV, SVOD, VOD and EST rights to Lionsgate, Summit and third-party product throughout Latin America.
"As we continue to build our distribution network around the world, we're customizing different approaches to the different territories in which we operate," said Lionsgate Motion Picture Group Co-Chairmen Patrick Wachsberger and Rob Friedman, in a statement.
"IDC's results for our Summit titles in the past have been outstanding and the quality of its distribution first class. By adding our own Lionsgate films and expanding our partnership with IDC, we believe that we can replicate the success we have achieved through self-distribution in the United Kingdom," they added.
"I have worked closely with Patrick, Rob and the rest of their team on the Twilight franchise and other Summit films and we're thrilled to expand our venture to encompass Lionsgate product as well," said Rodriguez.  "Lionsgate has emerged as a major force in the global marketplace, and we're pleased to have a pipeline of some of the most commercially exciting films in the world to bring to our audiences throughout Latin America."
Lionsgate's executive VP of corporate development Brian Goldsmith, executive VP international contracts and legal affairs Maitreya Yasuda and senior VP business and legal affairs Ryan Likes, helped arrange the deal.
Scene from Twilight pictured.