Cinema Guzzo bulks up on Imax screens
The Quebec chain is also adding a second giant screen in one of its multiplexes to deal with increased demand for Imax titles, including during Hollywood blockbuster opening weekends.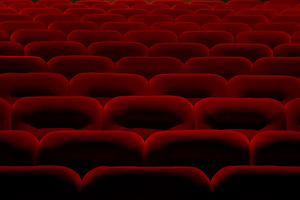 Quebec cinema chain Cinemas Guzzo is following the lead of rivals Cineplex and Empire Theatres and expanding its stable of Imax screens.
The Montreal-based exhibitor will add an additional three Imax theatre systems, one of which will serve as a second large format screen in a single multiplex to deal with spiking demand for Hollywood blockbuster releases.
The latest agreement brings Cinemas Guzzo to eight Imax screens, of which five are now open.
In June, the Quebec exhibitor and Toronto-based Imax first unveiled plans for a second screen in a single multiplex at the Mega-Plex Marche Central 18 in Montreal, which opened in July.
"The response to the second Imax screen at our Mega-Plex Marche Central in Montreal has been overwhelmingly positive, resulting in new business for us," Vincenzo Guzzo, executive vice president of Cinemas Guzzo said Wednesday in a statement.
"Having two Imax theatres in a bilingual multiplex enables us to better serve the demands of both our English- and French-speaking patrons," he added.
So Cinemas Guzzo will install a second Imax screen at the Mega-Plex Taschereau 18 in Brossard in November, on top of a second new screen for a West-Island location in and a third screen to go into in a new North-Shore construction complex, likely in 2013.
The family-owned Cinemas Guzzo operates around 142 screens, mainly in the Montreal area.