Tropical storm Leslie halts production on The Travel Guy
The travel show host (pictured) and crew went indoors Tuesday to avoid gale force winds and driving rain in Newfoundland, as they shoot the latest episode of the Canadian travel show for Discovery World HD.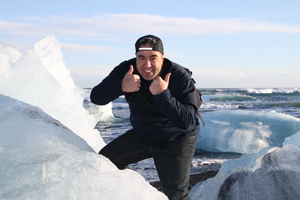 Frank Greco, host of The Travel Guy on Discovery World HD, had to halt shooting Tuesday morning in Newfoundland, thanks to Tropical storm Leslie.
Pounding rain and 130-kilometre an hour gales had Greco and his crew catching up on paperwork indoors, before they could return to their cameras.
"We have shifted our filming around so we don't miss any of the segments we are going to film this week," Greco tells Playback.
The eventful shoot in Newfoundland is the latest as the travel show sees Greco and crew brave air, water, rails and roads to lead Canadian TV audiences on explorations of travel destinations.