Canadian film urged to build brand for VOD distribution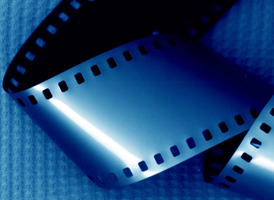 The good news is Canadian film is breaking out in the U.S. market, and connecting with buyers and sellers stateside.
"For me, there's a lot of great (Canadian) filmmakers, there's a lot of great new talent," said IFC Films marketing vice president Ryan Werner at a panel on Canadian film in the U.S. market Monday at TIFF.
Werner has acquired a host of Canadian films, including Ruba Nadda's Cairo Time and Nathan Morlando's Edwin Boyd.
"Often times we used to talk about why it (Canadian film) wasn't that great. Cronenberg and (Atom) Egoyan stood out. But all of a sudden, that's changed. There's so many great Canadian films being made that we don't even think of as Canadian, and should," said Tribeca Enterprises chief creative officer Geoffery Gilmore.
The bad news is most Americans don't know they're watching a Canadian film when they're watching a "Canadian" film, often a co-production or shot overseas, as in the case of Ruba Nadda's Inescapable or Deepa Mehta's Midnight's Children.
"They're perceived as good or bad films, genre or horror films. But it's not distinctive that they are Canadian films," Laurence Kardish, senior film curator at The Museum of Modern Art in New York City, told the TIFF panel.
The lack of a recognizable brand for Canadian film stateside is less a worry for how they fare at the local multiplex as what happens to those titles on VOD.
Gilmore said the challenge for Canadian film is not landing on VOD platforms, but getting noticed once there as VOD is where Canadian filmmakers will have their biggest impact.
"So how do you make Canadian film distinctive, something that stands out? Because it's a marketing hook that ultimately sells films on VOD," he said.
After all, movie reviews and consumer buzz are helpful when cinema-goers are deciding between four or five titles, and hopefully a Canadian movie in the mix, on which they will ultimately see at the multiplex.
But consumers scrolling down a long list of movie titles on the feature slot on iTunes or in the VOD folder need a hook to choose the Canadian film.
And that, Gilmore argued, may well be the Canadian status that currently eludes Canadian movies in the U.S. marketplace.
Tags: Geoffrey Gilmore, IFC Films, Laurence Kardish, Ryan Werner, The Museum of Modern Art, TIFF, TIFF12, Tribeca Enterprises