Merging Media to bring L.A. transmedia conference execs north
The multiplatform media conference, which takes place Oct. 24 to 26 in Vancouver, will host speakers from the StoryWorld Conference in California, which runs one week prior.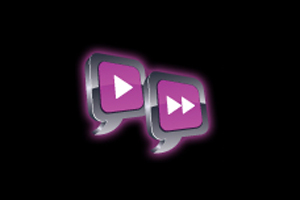 Canada's Merging Media 2012 Conference and the U.S. StoryWorld 2012 Conference are joining forces to expand connections across the transmedia and cross-platform content communities.
"The partnership is further evidence of the close ties between media makers in Los Angeles and Vancouver. Talented creators and distributors from each city are coming together to rampup the economic engine of multiplatform content," said CMPA-BC chair Brian Hamilton in a statement.
"Our MM2012 theme is 'Be a 360 Game Changer,' and the speakers we've invited personify this positive call to action," said Merging Media exec director and founder Christine Lim-Labossière in her own statement.
The Merging Media 2012 Conference in October, presented by Vancouver-based Merging Media Productions Inc. and the Canadian Media Production Association's BC Producers branch, will feature speakers from the StoryWorld Conference that will take place in California the week previous.
Coming to Merging Media from the StoryWorld conference are New York-based Starlight Runner Entertainment CEO Jeff Gomez, who will deliver a keynote address; U.K.-based StoryCentral Digital and StoryWorld Conference chair Alison Norrington; and L.A.-based Bunnygraph Entertainment CEO John Heinsen.
The Merging Media 2012 Conference will take place Oct. 24 to 26 in Vancouver, B.C.
The full list of speakers is available here.