Distribution360 sells Olive the Ostrich to Sprout
The deal follows the CGI-animated series airing on Knowledge Network and TFO in Canada.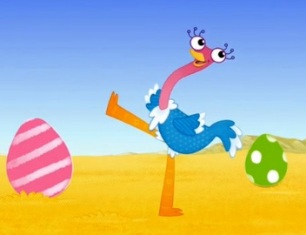 Blue-Zoo animation studio's Olive the Ostrich is headed to Sprout, via a sale to the U.S. channel by Distribution360.
The 52 x 5 minute CGI-animated series debut on pre-school TV channel on Monday, August 27.
"Blue-Zoo is thrilled that Olive the Ostrich's new great adventure with be on Sprout. She has been everywhere from outer space to 20 leagues under the sea, but never before has she headed over the water to America," Oli Hyatt, head of development and co-founder of Blue-Zoo, said in a statement.
Distribution360 earlier sold the animated series to Nick Jr. UK.
The series also airs on Knowledge Network in Canada and TFO for French Canada.