CRTC approves MLSE channel deal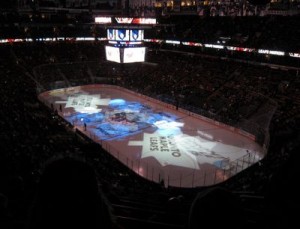 The CRTC has announced it has approved the sale of MLSE's TV properties, which include the Toronto Maple Leafs Network, Toronto Raptors Network and Gol TV (Canada) to Rogers Communications and Bell Media parent company BCE.
This approval is the latest hurdle to be cleared by BCE and Rogers Communications since announcing its intention to purchase MLSE last December. In May of this year the Competition Bureau released a statement saying it has no intention to challenge the deal.
At that time a Bell Media release said the transaction is expected to close this year, pending approval from the NHL, MLS, NBA and NLS sports leagues.
Tags: BCE, Bell Media, Competition Bureau, CRTC, MSLE, Rogers

The definitive CDN broadcast and production resource.
Over 5,000 company listings!