CBC and Sportsnet team up for FIFA World Cup coverage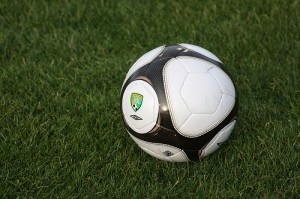 The CBC said Tuesday that it has reached a deal with Sportsnet for coverage of upcoming international soccer events, including the 2014 FIFA World Cup Brazil.
The sub-licensing deal makes Sportsnet a licensed broadcaster of the 2014 World Cup, and will see the network carry matches of the competitions for which CBC holds Canadian broadcast rights under its agreement with FIFA.
Other events covered in the deal with FIFA include: the U-17 Women's World Cup Azerbaijan 2012, the Futsal World Cup Thailand 2012, the Confederations Cup Brazil 2013, the U-20 World Cup Turkey 2013, the Beach Soccer World Cup Tahiti 2013, the U-17 World Cup UAE 2013, the U-20 Women's World Cup Canada 2014 and the U-17 Women's World Cup Costa Rica 2014.
This month, the agreement will see the CBC and Sportsnet provide coverage of the FIFA U-20 Women's World Cup from Japan.
The CBC will also offer on-demand coverage of completed matches at cbcsports.ca
Meanwhile, Sportsnet will begin broadcasting matches from the tournament Aug. 20.
Tags: CBC, FIFA World Cup, Sportsnet

The definitive CDN broadcast and production resource.
Over 5,000 company listings!