Imax to open new screens in Taiwan
A partnership with VieShow Cinemas will see the Toronto-based company add three new theatres to the Asian market by 2015.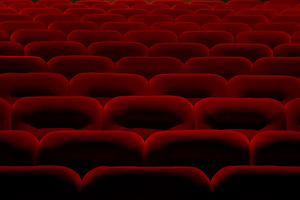 Imax Corporation continues its aggressive expansion into the growing Asian cinema market, announcing Friday a new business agreement with Taiwan exhibitor VieShow Cinemas.
The deal will see the Toronto-based theatre giant install three new theatres in the country, bringing VieShow's Imax commitment to 10 cinemas.
The agreement will also bring to 232 the total number of theatres in the Greater China region that are open or contracted to open (97 are currently in operation), and to 323 the total number of Imax cinemas in the whole Asian market.
The news comes only nine days after Imax announced that it had expanded its partnership with Malaysia's TGV Cinemas, in a deal which will see it build seven new theatres in the country, bringing its total there to eight cinemas.
Imax has been a player in the Asian market for more than a decade, beginning in China, where it now has 60 screens.
Indeed, China is expected to become Imax's second largest international market next to the U.S., assuming it can stand up to competition from Dmax – a local theatre technology format that has been tested at screens in Beijing and Anhui province.
In Taiwan, the first of the three new VieShow-installed Imax theatres is anticipated to open in the city of Tainan in 2014.
The remaining two locations are slated to open their doors in 2015, with the locations still to be named.