Feds to invest $1.6 million in Nova Scotia arts
The funding will go toward 52 culture projects, including festivals such as the Atlantic Film Festival's Viewfinders Youth Outreach Series.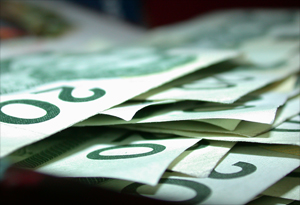 Once dogged by claims that it was vehemently anti-arts, the Harper government continued its cultural spending spree Wednesday, this time showing the money to Nova Scotia.
"New investments in arts and culture in Nova Scotia are helping boost the economy and create jobs and growth," said a press release from the office of Minister of Heritage and Official Languages, James Moore.
The announcement comes hot off the heels of this week's investment in Manitoba's arts community, which saw The Winnipeg Aboriginal Film and Video Festival receive $28,000 in funding.
The $1.6 million worth of funding for Nova Scotia will support 52 projects throughout the province, including investments in programs such as the Canada Arts Presentation Fund and Building Communities Through Arts and Heritage.
Receiving funding from the Canada Arts Presentation Fund are the Atlantic Film Festival Association's Viewfinders Youth Outreach Series, which will be awarded a total of $17,000 over two years, and the Celtic Colours International Festival, which will receive an investment of $233,000 over the same period.
"Investing in arts and culture is essential to Nova Scotia and to Canada," said Minister of Intergovernmental Affairs, Peter Penashue in a statement.
"Many of the projects receiving funding will stimulate tourism in numerous communities across the province and contribute to their cultural vitality," he added.
The funding, which will also support museums to the tune of about $160,000, will be invested by 2014.