Supreme Court: No royalties for music downloads online
The high court in a landmark decision said internet downloads of music should not mean extra compensation for copyright holders, as happens with radio play.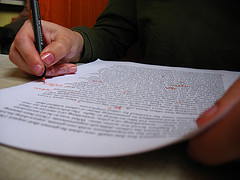 Recording artists or song publishers are not due any extra compensation when videogames or movie soundtracks are downloaded online, the Supreme Court of Canada ruled Thursday in a landmark decision.
"We are… disappointed that the court chose not to uphold the rights of our members in all of its decisions. We will continue to fight for the legal rights of our members to be compensated fairly for their work," SOCAN, which collects royalties for the use of music on the Internet by broadcasters and entertainment software companies, said Thursday after the high court issued rulings on five copyright cases.
In one ruling, the Supreme Court said copyright owners already collect music tariffs upfront from videogame and movie producers for the use of their work, and so should not receive additional compensation when that product is downloaded online via iTunes or other platforms.
SOCAN applied to collect just such compensation for in-game or in-movie music sold and downloaded online, just as copyright holders receive extra compensation when songs are played on the radio.
But the highest court disagreed, and said "communication" of music product on the Internet was not like a radio transmission, but instead was more like a store-bought purchase.
"There is no practical difference between buying a durable copy of the work in a store, receiving a copy in the mail, or downloading an identical copy using the Internet," the court said.
"The Internet is simply a technological taxi that delivers a durable copy of the same work to the end user," the high court stated in a 5-4 decision.