Seattle broadcaster seeking Canadian productions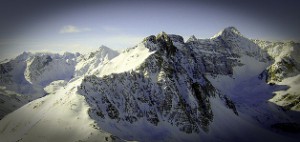 Seattle, Washington public TV station KCTS 9 is looking to develop multi-part factual programs in partnership with Canadian indie producers, disclosed the Alberta Media Production Industries Association (AMPIA) on Wednesday.
"Although KCTS 9 is located in the States, over half of its viewership comes out of Canada. KCTS 9 wishes to better serve its Canadian audiences by producing more programming that has broad appeal to audiences on both sides of the border," the station said in a statement released by AMPIA.
The station is specifically looking to develop "highly visual natural history/environmental series" driven by events and strong storytelling, and looking to meet with indie producers in Alberta to develop series suitable for narration in several languages.
KCTS 9, which is a U.S. Public Broadcasting System (PBS) affiliate, also said that the series should not be dependent on presenters, interviews or "talking heads."
KCTS 9 VP content John Lindsay and development coordinator Emma Dively will be in Calgary to meet with producers on July 24.
For more information on the KCTS 9 initiative, contact AMPIA.
Tags: Alberta Media Production Industries Association, AMPIA, Emma Dively, John Lindsay, KCTS 9

The definitive CDN broadcast and production resource.
Over 5,000 company listings!