Canada's overhaul of copyright regime becomes law
Bill C-11 was granted royal assent on Tuesday, ending four attempts to get copyright modernization legislation through Parliament.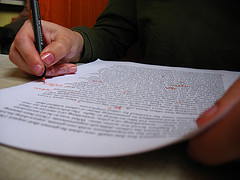 Canada's first overhaul of its copyright legislation in 15 years is law.
The federal government's Bill C-11, also known as the  Copyright Modernization Act, was granted royal assent on Tuesday to become law.
"We're happy the federal government has moved forward on comprehensive reform of Canada's copyright regime," Jason Kee, director, policy and legal affairs for the Entertainment Software Association of Canada, said after passage of the copyright reform legislation passed into law.
"We encourage the swift implementation of the bill to help curb the ongoing problem of piracy, which distorts markets and results in a weakening of content-producing companies like those in Canada's video game industry," he continued.
The new law requires Parliament to revisit the Copyright Act every five years to ensure it remains up to date.
The last major revamp of Canada's copyright laws took place in 1997.
"We never doubted that we would see this day but it has been a long road, in particular for creators, whose livelihoods have been deeply eroded by piracy," Graham Henderson, president of Music Canada, representing the major labels that have been devastated by online piracy of music product, said in his own statement.
"Utilizing the tools provided by this legislation, in conjunction with our efforts to ensure consumers have various legal digital services to choose from in Canada, we will now turn our attention to rebuilding the marketplace for recorded music," he added.
IATSE, representing Canadian film and TV production crews in Canada, welcomed the passage of the copyright reforms.
"The legislation isn't perfect, but it's a major step forward in terms of job protection and creation in our industry," IATSE international president Matthew D. Loeb said in a statement.