It's official: Rogers acquires SCN
The approval opens the way for the launch of Citytv Saskatchewan July 1, as Rogers expands Citytv's national footprint.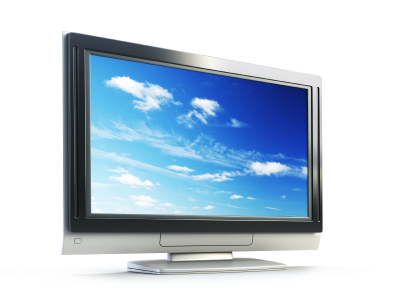 The CRTC Thursday approved the purchase of the Saskatchewan Communications Network (SCN) by Rogers Broadcasting.
That opens the way for the launch of Citytv Saskatchewan July 1, as Rogers Media expands Citytv's national footprint.
"This is a vital step in the evolution of the Citytv brand, as we continue to aggressively pursue national distribution for our world-class content. In this competitive landscape, it is paramount to expand Citytv's reach to better serve Canadians and engage audiences across the country. We won't stop until we reach our goal of becoming a fully national network," said Scott Moore, Rogers Media broadcast president.
"This transaction will enable SCN to continue to support the local independent production community for years to come," said CRTC vice-chair of telecommunications Leonard Katz in a separate statement.
The CRTC ordered Rogers to spend 23 percent of its gross annual revenues to acquire Canadian programming, including educational programming, from independent producers in Saskatchewan as part of its licensing mandate.
The company will also direct $300,000 to the Rogers Digital Development Fund to support creation of digital media.
The CRTC also ordered Rogers to invest an additional $1 million on independent production in the province over the course of the license term, which has been renewed until Aug. 31, 2018.
The SCN, previously owned by Bluepoint Investment Inc., was an educational TV service, and Rogers in a statement said the company will maintain the network's broadcast obligations by continuing to air commercial-free educational content from 6 a.m. to 3 p.m.
The network will then air original and acquired Citytv programming, including the upcoming The Bachelor Canada, and Saskatchewan productions like The Neighbours Dog, 15 Minutes of Fame and The Edge of War.
Rogers late last year signed an affiliate agreement with the SCN, which took effect in January, for the network to broadcast Citytv programming like Cityline and Modern Family from 3 p.m. to 6 a.m. daily.
The expansion of Citytv  to Saskatchewan was also followed more recently by a deal to acquire ethnic TV station Metro14Montreal from indie broadcaster Channel Zero and an interim affiliate agreement between the networks ahead of CRTC approval.
Separately, Rogers Media also pacted with Vancouver-based Jim Pattinson Broadcast Group to bring Citytv programming to three stations in western Canada.