Amid Sask. tax credit change, Cheshire Smile Animation staying put
The prodco says it's taking a wait-and-see approach before deciding whether to relocate elsewhere after end of refundable tax credit system.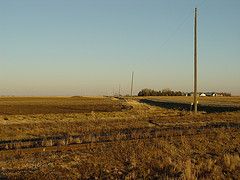 Saskatchewan may have ditched its refundable tax credit, but Cheshire Smile Animation is staying put, at least for 18 months.
"We could have left Saskatchewan numerous times during the 12 years we have been producing animation here, but we have not. We are preparing to weather this storm and see how our future looks 12 months from now," said Tim Tyler, executive producer at the Saskatchewan animation producer.
Future projects from Cheshire will be impacted by the loss of the refundable tax credit from July 1. It will be followed by a non-refundable tax credit, one that local producers insist is unusable.
But the animation producer has  a current project, the sequel to 2008 TV movie The Side Show Christmas, that will qualify for the refundable tax credit when it is produced in Saskatoon and Vancouver later this year.
In the meantime, Cheshire will seek out new production models for digital work, while also doing service work for others, as it attempts to make a go of it in a fast-changing provincial production climate.
"At Cheshire, our business model is not based solely on Saskatchewan Film Employment Tax Credit-eligible activities. It is just one of the three pillars we have built our business on," Tyler said.
"We felt that at this time, when so many are making commitments to leave, that we stand up and make a commitment to stay – we can not promising to bring home a pile of awards to this province, but we can promise to keep making great cartoons," he added.