Whistler names industry vet Paul Gratton as director of programming
The former Chum Ltd. exec will program the film and industry lineup at the west coast festival, replacing Stacey Donen.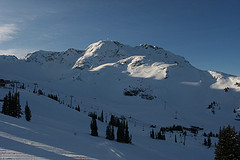 Paul Gratton is to lead the Whistler Film Festival as director of programming.
Gratton gets the nod after Stacey Donen decided not to return for a fourth year as artistic director of the west coast festival.
He will work between Whistler, Vancouver and Toronto, where Gratton has worked as an industry consultant since 2007 when he left Chum Ltd. as top programmer of its entertainment specialty channels.
"Paul is truly passionate about film, highly experienced, and has built solid relationships during his prolific career with filmmakers, industry and audiences alike. We are thrilled to have him now lead our programming team," Shauna Hardy Mishaw, executive director of the Whistler Film Festival, said in a statement Thursday.
Gratton's film credentials include former VP of programming stints for pay TV services Super Channel and First Choice during their early years, and a former chairmanship of the Academy of Canadian Cinema and Television.
He's also a mainstay of industry screenings at Canadian and international film festivals.
Gratton will oversee the planning and booking of all film and industry programming for Whistler, including its Summit event and the upcoming China Canada gateway for film script competition.
"Working with the directors of the festival to support that growth with programming that is a mix of the sublime, the populist, and the alternative will be an exciting challenge that I wholeheartedly embrace," Gratton said of his duties at Whistler, in his own statement.