Telefilm invests $6M in French films, awards Starbuck Guichet d'Or
Films from Denys Arcand, Sebastien Pilote and Marc-Andre Lavoie will receive funding to back production through the Canada Feature Film Fund.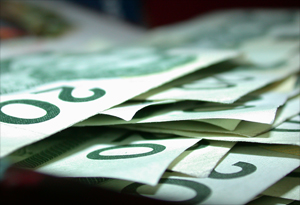 Telefilm Canada announced Thursday a $6 million investment to back production of eight French-language feature films through the second round of funding from the Canada Feature Film Fund.
"This diverse selection spotlights Canadian talent that promises to make a name for themselves by their success on the national and international scene," said Telefilm director of project financing in a statement.
"Audiences are sure to be pleased since these films run the gauntlet of every emotion, from laughter to tears," added Marie-France Godbout, national director, feature films – French market, in a statement.
French co-production L'autre maison, from director and screenwriter Mathieu Roy, follows two brothers' experiences with their father's decline into Alzheimer's. The film, produced by Max Films, is doc filmmaker Roy's first fictional feature.
Animated film Le Coq de St-Victor, from director Pierre Greco is the story of the village rooster, who is found to be a necessary part of the village's good fortune and needs to be rescued after the citizens of St-Victor have sent it away. The film is written by Greco and Johanne Mercier, produced by Productions 10e Ave and distributed by Équinoxe Films.
Deux nuits/Two Nights from director and screenwriter Denys Arcand and produced by Cinémaginaire follows a brilliant young architect, with a seemingly perfect life, who is called to jury duty in Toronto and meets an intriguing stranger. The film is distributed by Alliance Vivafilm
Le démantelement from Sébastien Pilote (Le Vendeur) follows a doting father and shepherdsman who sells his house, herd and land to help his older daughter. The film, starring Gabriel Arcand, is produced by Corporation ACPAV and distributed by Les Films Séville.
Hot dog, from Marc-André Lavoie (Tough Luck), follows a man who decides to sabotage his company, only to become embroiled in a chaotic situation. Remy Girard and Eric Salvail star, with Orange Medias producing and Les Films Seville in charge of distribution.
Jacques Berube writes and Alain Chartrand directs La Maison du pecheur, set in the summer of 1969 about a group of separatists who are opening a restaurant to politically educate the town's youth. The film is produced by Les Productions Vic Pelletier and distributed by  Les Films Christal.
And ensemble film Miraculum, from Daniel Grou (Minuit le soir) and written by Gabriel Sabourin, follows several characters with interconnected stories. The film is produced by Item 7 and distributed by Alliance Vivafilm.
Elsewhere, Bestiaire filmmaker Denis Cote examines the lives of two women reintegrating after their respective times in prison in Vic & Flo vu un ours. The film stars Pierrette Robitaille and is produced by La maison de prod and distributed by Funfilm Distribution.
Separately, Telefilm this week awarded its Guichet D'Or award to Starbuck director and co-writer Ken Scott, and the film's co-writer Martin Petit, in the company of Patrick Huard, Julie LeBreton and Antoine Bertrand.
Each winner received a $20,000 cash award along with the prize, which is awarded annually to the Canadian writer and director of the Canadian French-language feature film with the highest-grossing domestic box office sales during the previous year.
In 2011, Starbuck, produced by André Rouleau of Caramel Films and distributed by Christal Films,  took in more than $3.5 million at the Canadian box office.