Upfronts 2012: What's back, what's not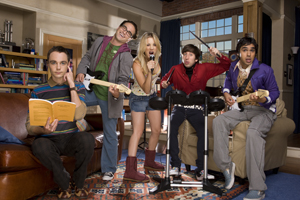 Canadian broadcasters will be heading down to L.A. next week to screen and snatch up the new offerings which were rolled out this week by the U.S. networks at the New York City upfronts. But what do they have to replace on their schedules?
Fear not, we have compiled a list of what is returning and what isn't for each of the Canadian broadcasters.
Keep checking in the coming days and weeks for details on the new Canadian schedules.
Citytv
RETURNING
America's Funniest Home Videos (ABC)
The Bachelor (ABC)
Body of Proof (ABC)
Don't Trust the B— in Apartment 23 (ABC)
Happy Endings (ABC)
Last Man Standing (ABC)
The Middle (ABC)
Modern Family (ABC)
Revenge (ABC)
Scandal (ABC)
Suburgatory (ABC)
How I Met Your Mother (CBS)
Person of Interest (CBS)
2 Broke Girls (CBS)
Fringe (FOX)
Hell's Kitchen (FOX)
New Girl (FOX)
Community (NBC)
Parks and Recreation (NBC)
30 Rock (NBC)
CANCELLED/NOT RETURNING
Alcatraz (FOX)
Terra Nova (FOX)
The Playboy Club (NBC)
Cougar Town (ABC) – moving to TBS
CTV
RETURNING
Dancing With the Stars (ABC)
Castle (ABC)
Once Upon a Time (ABC)
Private Practice (ABC)
Grey's Anatomy (ABC)
Shark Tank (ABC)
The Amazing Race (CBS)
The Big Bang Theory (CBS)
Blue Bloods (CBS)
Criminal Minds (CBS)
CSI (CBS)
CSI: NY (CBS)
The Mentalist (CBS)
Mike and Molly (CBS)
Undercover Boss (CBS)
American Idol (FOX)
The X Factor (FOX)
Fashion Star (NBC)
Grimm (NBC)
Law and Order: SVU (NBC)
Smash (NBC)
Up All Night (NBC)
Whitney (NBC)
CANCELLED/NOT RETURNING
Desperate Housewives (final season) (ABC)
GCB (ABC)
Missing (ABC)
Pan Am (ABC)
The River (ABC)
CSI: Miami (CBS)
Unforgettable (CBS)
Breaking In (FOX)
Free Agents (NBC)
GLOBAL
RETURNING
The Good Wife (CBS)
Hawaii Five-O (CBS)
NCIS (CBS)
NCIS: L.A. (CBS)
Survivor (CBS)
American Dad (FOX)
Bob's Burgers (FOX)
Bones (FOX)
The Cleveland Show (FOX)
Family Guy (FOX)
Glee (FOX)
Kitchen Nightmares (FOX)
Raising Hope (FOX)
The Simpsons (FOX)
Touch (FOX)
CANCELLED/NOT RETURNING
How to Be a Gentleman (CBS)
A Gifted Man (CBS)
NYC 22 (CBS)
Allen Gregory (FOX)
The Finder (FOX)
I Hate My Teenage Daughter (FOX)
Napoleon Dynamite (FOX)
Are you There, Chelsea? (NBC)
Harry's Law (NBC)
Prime Suspect (NBC)
Awake (Global)
With files from Val Maloney
Tags: ABC, CBS, Citytv, CTV, Fox, Global, L.A. Screenings, NBC, Upfronts

The definitive CDN broadcast and production resource.
Over 5,000 company listings!