Telefilm Canada to spearhead industry symposium on film promotion
The film financier told the CRTC it will "take the lead" to organize a gathering for broadcasters, distributors, funders and producers to develop new promotion strategies.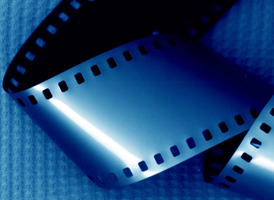 It's not about how much or little domestic broadcasters invest in Canadian film.
But Telefilm Canada is going to bat for filmmakers on securing better promotion of their work on the small screen.
Telefilm executive director Carolle Brabant told the CRTC  her agency will "take the lead" in organizing a symposium to develop promotion strategies with broadcasters, distributors, funders and producers.
"Telefilm has made promotion of Canadian screen-based content a key strategic goal in its corporate plan and is focused on helping the industry develop its capacity to promote productions in innovative ways," Brabant wrote in a May 11 letter to the CRTC in response to a call for comments on a revised licensing framework for pay-per-view services.
"Canadian producers, broadcasters and distributors need to work together to ensure that content is properly showcased, viewed and sold," she added.
Film producers and distributors have long looked to broadcasters for richer license fees for homegrown feature films, not least to expand their audience via the small screen.
Brabant said the issue of Canadian film promotion by pay-per-view services "remains a significant issue."
She urged that how promotion takes place on pay-per-view services "should go beyond the percentage of Canadian films on the servers, or on the menu."
"The reputation that precedes the film or program, the way the film is described, the fact that the film is recommended by the public (i.e. in a list of the "10 most requested films") are elements likely to influence subscribers' decisions," Brabant argued.
"As a result, any initiative taken by the services to ensure the promotion of Canadian feature films, and thus the visibility of Canadian films, available on PPV should be encouraged by the CRTC," she wrote.