TIFF adds new program to 2012 festival
The Canada First! sidebar will not return, and the new TIFF Cinematheque program will feature selections from past Canadian and international titles.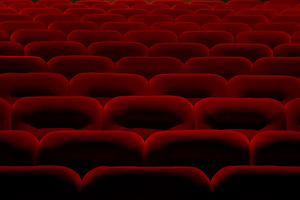 The Toronto International Film Festival is expanding its programming for the 2012 festival with the addition of TIFF Cinematheque, a new program that will feature selections from past Canadian and international titles.
The festival has also renamed the former Real to Reel program as TIFF Docs, a program that features non-fiction cinema from around the world.
Additionally, the Visions and Wavelengths programs will combine as a single program beginning this year.
The Canada First! sidebar, which showcases feature films from first-time Canadian directors, will not return.
The festival had dropped its one-stop Canadian showcase, Perspective Canada, in 2004, adding Short Cuts Canada and Canada First! to spotlight Canadian films, in addition to featuring Canadian films and filmmakers across the festival's other programming slates.
The changes and additional program join TIFF's regular programming lineup, including Midnight Madness, Short Cuts Canada, Gala Presentations and City to City, which will this year focus on Mumbai.
TIFF Artistic Director Cameron Bailey also announced Monday that the Bloor Hot Docs Cinema will be a screening venue for the 2012 festival.
"Screening at the newly renovated Bloor Hot Docs Cinema is an extension of our valuable relationship with Hot Docs," said Bailey in a statement.
"Now that Hot Docs has renovated [the venue], we're looking forward to bringing some of that old Festival flavour back – but with better seats. With an emphasis on Vanguard films and documentaries, we think our audience will love seeing smart, hip Festival films in a grand neighbourhood cinema," he added.
As in previous years, Roy Thomson Hall will host TIFF opening night, closing night and gala presentations, and the Visa Screening Room at the Elgin Theatre, will host screenings and red carpets.
The Toronto International Film Festival will take place Sept. 6 to 16, 2012.