Three filmmaker teams to receive $20,000 from Short Film Program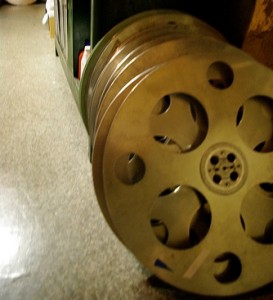 Pascale Trottier's Honor Code, Spencer Maybee's Little Pig and Peter Mishara's Supernova have been selected for the inaugural Short Film Program, a partnership between Astral's Harold Greenberg Fund and The Movie Network.
Each director will receive $20,000 towards production of their short films.
The film program aims to help emerging filmmakers to make short films they can potentially expand into debut feature films.
"We hope to build many new relationships as a result of this program and are excited to be able to assist our selected recipients in moving towards a career in features," said the Fund's English-language program president, John Galway, in a statement.
Honor Code, written and directed by Trottier (The Colony) and produced by Paul Lenart, is set in a society that lets citizens engage in physical combat to settle scores.
Writer/director Maybee's Little Pig, which is produced by Tara Woodbury, portrays families where children act as adults and are raised by adults who act like children.
Jean-Marc Vallee and Paul Barkin are attached as executive producers.
And Mishara will direct sci-fi drama Supernova, which has Alex Lalonde and Christina Piovesan on board to produce.
The Short Film Program, which was announced in November, received almost 200 applications in the first round.
Tags: Harold Greenberg Fund, Honor Code, John Galway, Little Pig, Pascale Trottier, Peter Mishara, Short Film Program, Spencer Maybee, Supernova, The Movie Network

The definitive CDN broadcast and production resource.
Over 5,000 company listings!