Telefilm Canada plans additional $7.9 million in programming cuts over two years
The newest cuts stem from a $10.6 million cut over three years to its Parliamentary subsidy from Ottawa.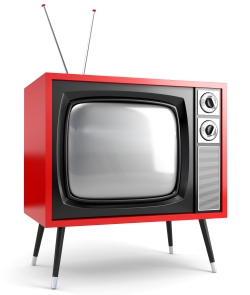 The other shoe has dropped at Telefilm Canada.
Last month, the federal agency said it had to cut $2.7 million in the first year of its $10.6 million cost-cutting drive imposed by Ottawa.
Now comes word Telefilm Canada needs to find another $7.9 million in budget cuts over the next two years to meet its reduced budget targets over in all three years.
"Whether it is our development, promotion and training, as well as production and marketing programs, or Telefilm Canada's administrative expenses, we unfortunately have to make difficult choices across the board," Telefilm executive director Carolle Brabant told Playback Daily Thursday of coming cuts to production financing for all programming genres, including the production and distribution of feature films.
"We must use a balanced approach in terms of where reductions will be made so that we can maintain our capacity to deliver on our corporate plan," she added.
Initial cuts unveiled last month included chopping development financing by $700,000, and cutting another $500,000 in production financing for theatrical documentaries.
Telefilm also indicated a $500,000 cut in support for film promotion and training that aims to sustain the Canadian indie production sector.
Now comes additional cuts in the next two years that includes investment by Telefilm in the production and distribution of dramatic features.
To find the $7.9 million in additional cuts, Telefilm has launched a major redesign of its production and distribution programs, to include streamlining how the agency deals with its industry partners and greenlights film investments.
"Under this redesign, we are putting in place a simpler and more flexible approach focused on client needs," Brabant said.
That includes ensuring, where possible, Telefilm invests in film projects that secure domestic and foreign distribution opportunities.
"… Whatever the impacts, we remain committed to investing in a diverse portfolio of feature films of all genres that have the potential to reach audiences at home and abroad," Brabant added.