Bell/Rogers deal to buy MLSE cleared by Competition Bureau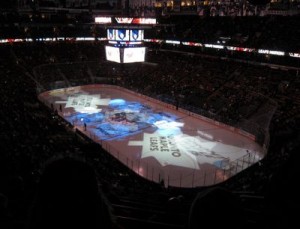 A major hurdle for the Rogers Media/Bell Media deal to purchase Maple Leaf Sports and Entertainment has been passed, with the Competition Bureau saying it has no plans to challenge the deal.
However, the organization retains the right to bring the transaction before the Competition Bureau's Tribunal for a year after it goes through.
The deal will see the two media co's team up to purchase a 75% stake in the company, which owns the Toronto Maple Leafs, Toronto Raptors, Toronto FC and Toronto Marlies as well as its respective specialty TV and online assets.
The transaction is expected to close in mid-2012, according to a Bell Media release, after CRTC and sports league approvals go through.
From Media in Canada
Tags: Bell Media, Competition Bureau, MLSE, Rogers

The definitive CDN broadcast and production resource.
Over 5,000 company listings!