Pick-and-pay model risky for sports programming: report
Analysis finds sports channels, which play key role in broadcasters' revenue models, likely would be cut by many non-sports fans.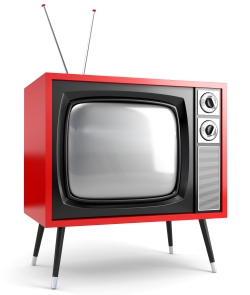 Online viewing alternatives like Netflix and iTunes that provide the choice for viewers to "pick and pay" their viewing options is putting specialty networks at risk – particularly in the sports niche.
A new research report from RBC Capital Markets says that "cable channel operators with high exposure to sports programming are most at risk."
Bell Media's TSN and Rogers' Sportsnet are among the most-watched by and yet most expensive for viewers.
According to the report, discussed in a Financial Post story, if the cable market moves to unbundle the higher-cost content subscription models, allowing viewers to buy only the channels that they want, sports channels will be highly vulnerable in the event of cord-cutting.
Sports networks are amongst the top revenue generators for Canada's media telecom companies.
However, potential revenue decreases in a pick-and-pay market wouldn't be enough to sustain their programming cost and quality.
In its regulatory framework relating to vertical integration, the CRTC has directed Canada's four so-called VI entities – BCE, Shaw, Rogers and Quebecor Media — to increase the flexibility and choice offered to consumers in the increasingly vertically integrated broadcasting system.
"With respect to the consumption of programming today, Canadians expect to be in control of what they watch, and these expectations are likely to be heightened with the ongoing transition to digital technology," the regulator said.
"Since VI entities provide online content on a basis of 'see what you want, where you want, when you want,' it might be difficult for consumers to accept that BDUs do not offer more choice and flexibility. The commission is concerned that the lack of choice and flexibility could motivate consumers to leave the regulated broadcasting system," the regulator said.
BCE, Rogers and Shaw are all lobbying the CRTC against the pick-and-pay model, arguing that bundling services is an important tool to remain competitive and to generate revenue.