Why Netflix is starting to print money in Canada
Despite local spending like Netflix Canada licensing Dragon's Den, Mr. D and Arctic Air from the CBC, the U.S. video streaming giant said Canada is "sustainably profitable."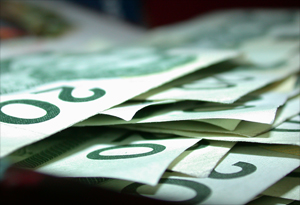 Netflix expects to soon be consistently taking profits out of Canada back to California.
The U.S. video streaming giant, releasing its first quarter results for fiscal 2012 on Monday, said it expects "Canada to deliver a small profit" in the second quarter.
And that's just the start of the earnings to come from Netflix Canada, which launched in September 2010.
"Our early success in Canada – sustainably profitable less than 2 years after launch – is probably unusual given the proximity of Canada to the U.S. and the broad pre-launch awareness of our brand," Netflix said in its Q1 results commentary.
It added Netflix Canada has licenced three top CBC shows: Dragon's Den, Arctic Air and Mr. D.
"Our on-going investment in new content for Canada is driving increased engagement and hours viewed," the U.S. video streaming giant reported.
And the coming profitability for Netflix Canada comes despite the programming dollars doled out for local content.
"Long-term, we intend to steadily increase our contribution margin (in Canada) in much the same way as we are doing for our U.S. streaming business," Netflix added.