Proper TV shakes up reality TV with makeover/makeunder show for Slice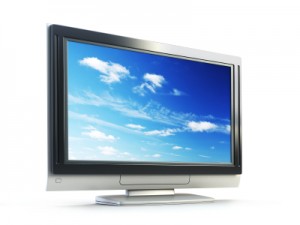 Indie producer Proper TV has high hopes for two back-to-back one hour pilot episodes of Make Me Over, Make Me Under to air on Slice in June can produce a successful Canadian format for international sale.
"As soon as they are ready to go, we'll be talking to people," Guy O'Sullivan, who launched Proper Television in 2004, tells Playback Daily.
On top of his impressive track record with Discovery – six seasons of Canada's Worst Handyman and seven seasons of Canada's Worst Driver – O'Sullivan has also produced Come Dine with Me Canada for W Network, and has a new Discovery series, Natural Born Dealers, about a father-and-son treasure hunting team turning over pawnshops for vintage gems.
But Make Me Over, Make Me Under is a dramatic departure both for Proper Television, and the reality/makeover genre that broadcasters covet for their advertising potential with clothing and makeup marketers.
"It's trying to do the impossible, because makeover shows have been done to death. It's difficult to have a fresh approach," O'Sullivan explains.
Proper Television has added an intriguing twist with Make Me Over, Make Me Under: each episode attempts a fashion rescue on two moms in a fashion rut, with each coming from opposite ends of the beauty spectrum.
One is an invisible woman with a homely appearance who is given a celebrity makeover, while the other is a Jersey guidette that receives a fresh-faced makeunder.
Each episode sees the two women participate in a series of swaps and challenges to reveal personal truths to themselves.
And their hidden beauty is revealed by professional stylists David Clemmer and Nicole Manek.
Slice also ordered two one hour episodes of the fashion overhaul series to test as a pilot, rather than go with the U.S. model of four half hour episodes.
Tags: Guy O'Sullivan, Make Me Over, Make Me Under, Proper Television, Sliace

The definitive CDN broadcast and production resource.
Over 5,000 company listings!